The screw compressor packages offers a safety, reliable and high quality product. In which high flow rates are combined with medium discharging pressure, delivering to the customer a tailor made solution.
The following working range shows how those machines are can be perfectly integrated in all kind of medium sized plants:
Inlet pressure from ambient up to 30 bar
Outlet pressure up to 70 bar
Volume flow from 100 up to 100'000 Nm3/h
Gas type: natural gas, landfill gas, biogas, mine gas, associated gas,

All the Enerproject packages are designed to run in arctic, tropical or desert environments and remote areas as well. The excellent ratio mass/volume makes our machine well transportable and with a minimal footprint.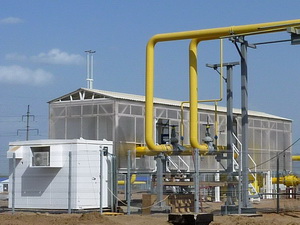 Capacity Control:
Slide Valve
Variable Frequency Drive (VFD)
Bypass